Pull away from the pack with our top speed-running shoes. Here's how the Hyperion Max and Hyperion Elite compare.
Improving your running speed requires a winning combo of dedicated speed training and high-performance footwear. Adding speed shoes to your running shoe lineup can help you meet your training goals by delivering responsive features that propel you forward with every step. Speed-running shoes provide optimal energy return without sacrificing comfort or durability, so you can fly through the most demanding workouts.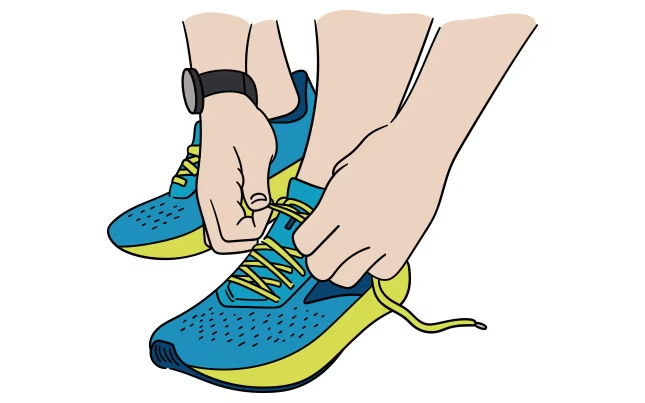 Train at top speed with the Hyperion collection
Whether you want to boost your overall speed or set a new PR on race day, our Hyperion running shoe collection is all about getting you on the fast track. Both the Hyperion Max and Hyperion Elite are speed-running shoes designed to deliver quick transitions and powerful acceleration to keep you at peak performance. But what are the key differences between the two shoes? And which one is right for your running routine? Let's dive into the features and benefits of these top contenders below, so you can choose the right shoe to reach your speed goals.
Hyperion Max vs. Hyperion Elite: A side-by-side comparison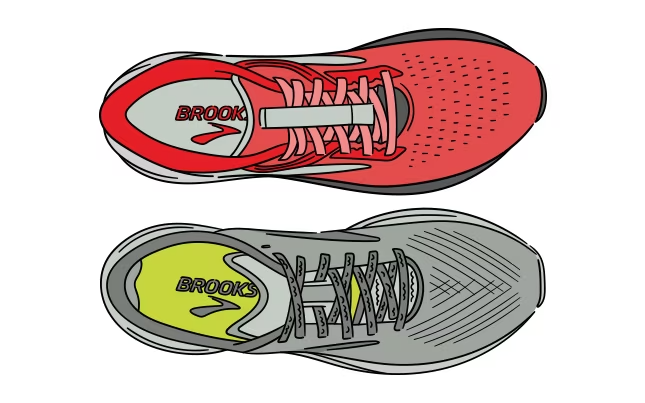 Here's how the Hyperion Max and Hyperion Elite stack up in four key aspects:
Propulsive cushioning: Both the Max and the Elite feature lightweight, nitrogen-infused DNA FLASH cushioning for a responsive, energetic ride. However, the Elite gets a boost with updated DNA FLASH v2, which is even lighter and has nearly 10% more energy return than the previous version.
Fast transitions: While both shoes offer Rapid Roll technology for quick heel-to-toe transitions, the Elite also includes a carbon fiber propulsion plate that provides a springy feel and helps propel you forward for extra speed on race day.
Tough traction: With substantial midsole foam and a durable rubber outsole, both the Max and Elite provide optimal impact absorption and long-lasting traction for challenging workouts. For track and cross-country runners, the Elite MD and Elite LD offer a toothy 6-pin spike plate for lightweight, aggressive traction.
Running routines: The Max is built for speed training and tough workouts, while the Elite is designed to help you crush PRs on race day. Add them both to your shoe lineup to fly through your runs, all the way to the finish line.
Hyperion Max: The trusted trainer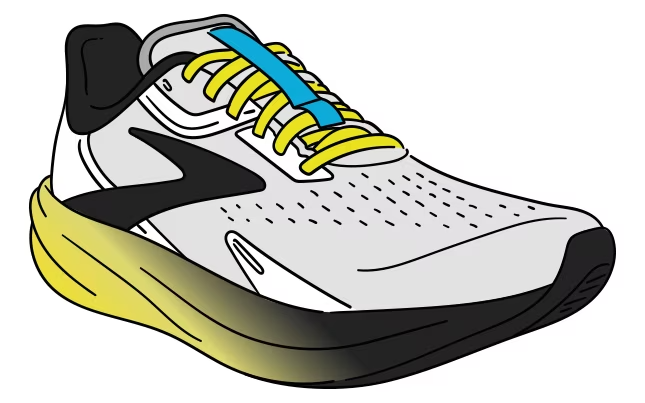 Reach your racing potential with the Hyperion Max for men and women. Designed for speed workouts and race training, this shoe features substantial midsole foam to absorb impact on your toughest workouts, so you're ready for another hard session sooner. The midsole is configured with lightweight, nitrogen-infused DNA FLASH cushioning that returns energy and adapts to your unique stride for a smooth, comfortable ride.
You'll also get fast heel-to-toe transitions thanks to Rapid Roll technology, a unique curving of the heel and toe that effortlessly propels you forward. Other standout features include a durable Green Rubber outsole for long-lasting traction, and a 3D Fit Print upper for optimal structure and breathability.
Hyperion Elite: Race-day ready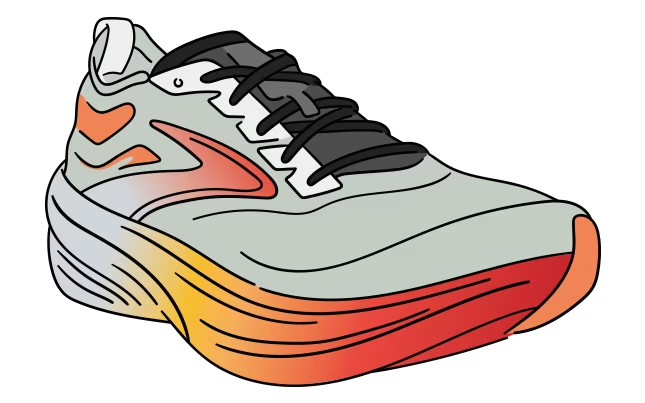 Whether you're chasing down a PR for a 5K or a marathon, the Hyperion Elite 4 is your race-day companion. Step into updated DNA FLASH v2 cushioning that's lighter, springier, and more responsive than before, offering great energy return while absorbing impact as you sprint to the finish line. Dial up the pace with the SpeedVault Race+ Plate, a carbon fiber propulsion plate, and the Rapid Roll Rocker—the curved sculpting of the heel and toe of the midsole. Both work together to propel you forward with effortless speed. Pull it all together with a breathable upper and a snug, secure fit for distraction-free comfort on race day.
Lacing up for a track or cross-country event? We've got you covered. The Hyperion Elite MD is designed for 800m – 1,500m track races, while the Hyperion Elite LD is made for 1,500m – 10,000m track events. Both shoes feature responsive cushioning and a carbon fiber propulsion plate, along with a 6-pin spike plate that delivers exceptional traction and powerful toe-offs, so you can stay aggressive when you need it most.
Fast-track your run goals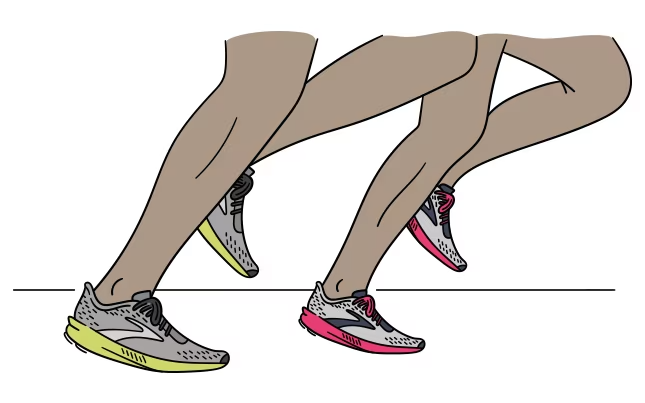 Both the Hyperion Max and Hyperion Elite can help boost your pace while keeping you supported. For speed workouts or pre-race training, the Hyperion Max is your go-to. It's a reliable, responsive shoe that's designed to withstand tough workouts.
To set a new PR on race day, the Hyperion Elite is your best bet. It's made to propel you forward and save you energy so you can run faster for longer.
Alone, each shoe makes a great addition to your running lineup. Together, they can team up to enhance your overall performance and help you achieve your race-day goals. Ready to train at top speed? Shop our speed-running shoes now and give them a spin. Our Run Happy Promise means you can take your new shoes for a 90-day trial run. If you don't love them, return them for free. Happy racing!
Shop Hyperion Max